Introducing our new Environment and Learning Officer
A packed-out programme of educational sessions and activities has arrived at our centre this term with the introduction of a new Environment and Learning Officer.
Emily Cahill joined the Laudato Si' Centre this September as a continuation of her career in the education sector.
Swapping the classroom for the great outdoors, the former headteacher is turning her skills to creating, developing, and delivering a wide range of educational programmes to support the centre's key aim to promote environmental good practice as a place of learning, wellbeing, and spirituality.
As the centre's Environment and Learning Officer, Emily's role seeks to provide a variety of ways for schools to reconnect with the natural world and all it has to offer within the sphere of the school curriculum.
She said: "The main part of my role is to engage with schools across the Diocese of Salford, right through from nurseries, primary schools, high schools, and our three further education colleges – as well as the independents and our SEN school. It's about helping them to access the centre and all we've got to offer here.
"As well as workshops on Laudato Si', we're looking to offer a wide range of packages to schools across the area, including curriculum days linked to all the curriculum subjects. The history alone here at Wardley Hall is amazing and it really brings it to life when the children come and experience it first hand."
In addition to presenting a unique and engaging curriculum offer, Emily is eager to help schools experience the healing hands of nature through a dedicated wellbeing offer that seeks to provide support for those experiencing challenges with mental health, grief, the demands of young carers, and more.
Alongside the wider environment team, Emily is also working to explore a mobile offer, where the skills and expertise of the team can be accessed within a school setting.
She explained: "The idea of connecting with schools in a way where they can still get outside and tap into our offer within their own premises is something I'm really looking to explore.
"The geographical area of our diocese is so broad, so to be able to offer that same learning and experience within a school setting would be fantastic.
"We also appreciate that are schools are so different in lots of aspects, so we're keen to not say: "Go and do this, go and replicate that" – because we know it just might not be possible. Instead, it's about looking at what they can do. Do they have a metre square for a planter? Do they have room for one of our BOB boxes or a bird feeder? Is there room to put a planter box in a window?"
Sharing this message of positive action is key to the mission of our centre and is resonant with schools right across the diocese, who have been working hard to carry out impressive projects from installing solar panels and creating Laudato Si' gardens, to carrying out litter picks and fundraising for social action charities.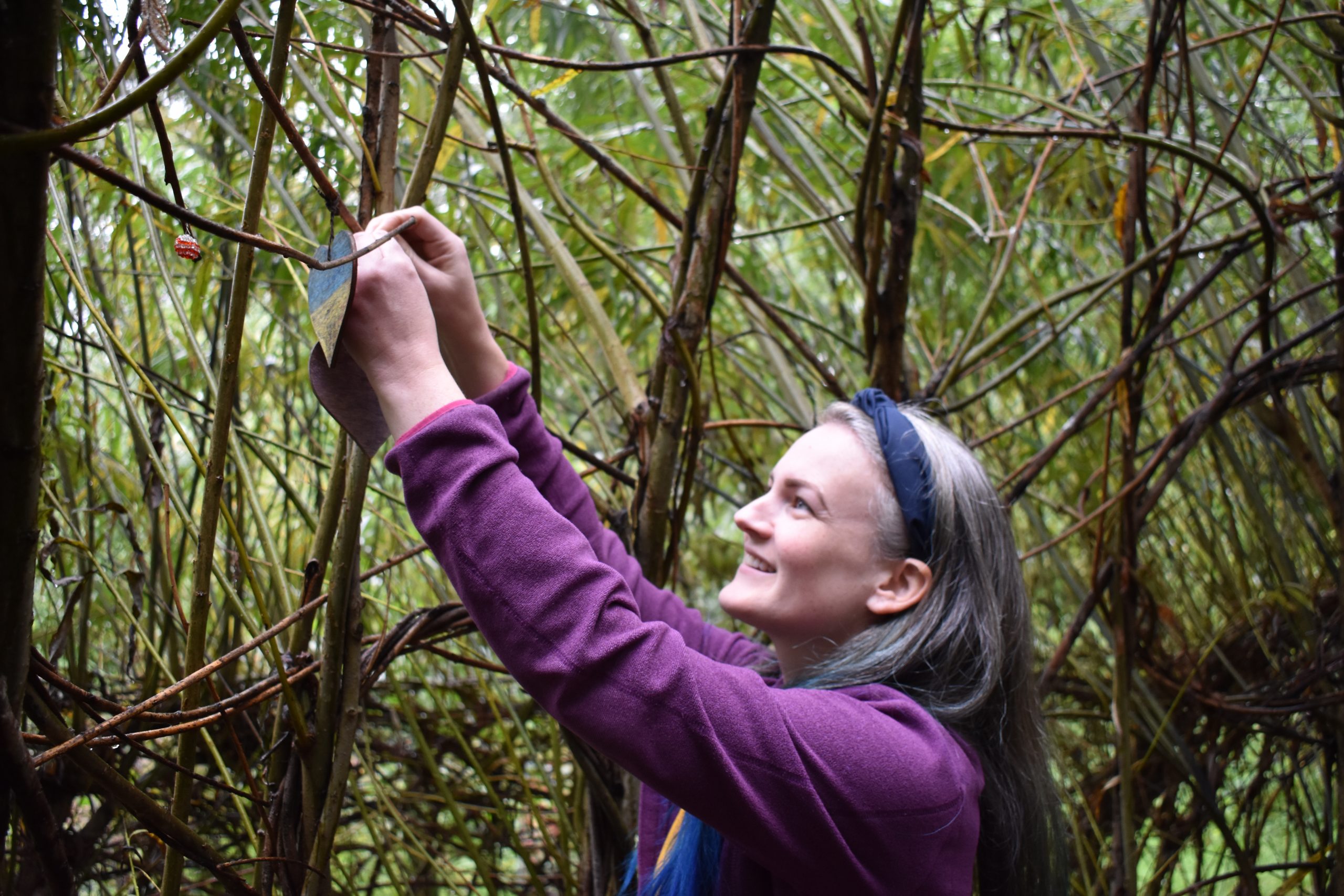 This drive to make a real difference to our planet and people around the world was praised by Emily, who highlighted Pope Francis' message in Laudato Si' about the interconnectedness of the ecological crisis, something our Centre seeks to address by reconnecting people with nature and each other.
Speaking more about Pope Francis' teachings, Emily introduced a key theme in his latest document Laudate Deum: the message of hope.
She said: "I think that it's just so important, however sad that letter from Pope Francis is in parts, to remember that sense of hope that as – as individuals – there are so many small ways to make such a huge difference.
"You might just think it's one child putting up a bird feeder but that might be a trigger for a headteacher to make sure their development plan has something to address their ecological impact, or how they use energy in school.
"And this centre is just so important for that. Here, we celebrate that creation is a gift that God has given to us and we can make a difference. We are one centre but how many schools, how many parishes can we reach? How many people is that? How many community groups will come in and engage with that message? How many people will then take something away from here, who will go and tell somebody else, who will tell somebody else?
"There is so much hope there in how we can spread that message and keep it going."
To find out more about how your school can get involved, please email laudatosi@dioceseofsalford.org.uk